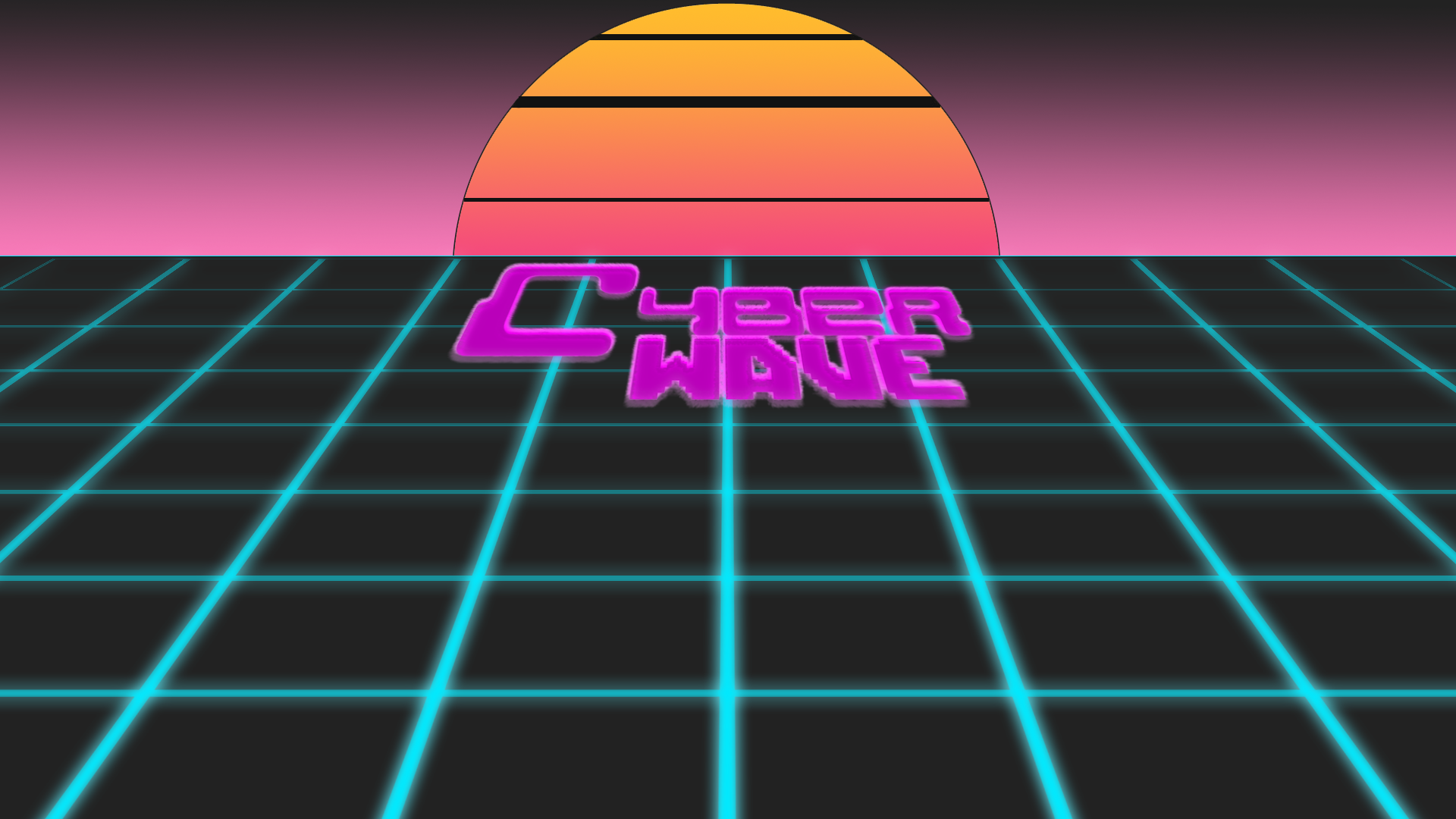 Link to the first prototype
Link to the Game Design Document
Introduction
Cyberwave is a mix between an Action-RPG and a Deck Building game.

This game is made with Unity, by myself. With a backup from Julien Laroche, Last, Loris Hardy, and LeCaptainNemo for the second prototype.
The second prototype won't have been published, but Last and Loris did some graphical work that'll be kept.
The game can be played using either a keyboard or a controller.
Development
This project started as a rethinking of the "Megaman : Battle Network" series' style.
However, the decision was made to change a bit of the gameplay, and also go on a different line for the universe, as a way to get better plot possibilities.
As already said, the result is a mix between an A-rpg and a Deck building game. The fights are taking place on a grid of twice 4x4 tiles. The player and the NPC's can move freely in their half terrain. In order to vanquish the enemies, the player must use actions taken from a random hand, using a deck that they previously created. The player must then make a selection from said hand, to create a list of actions for the turn. The turn then happens in real time. As such, the game's action sequences cycles between turn based to reload the weapons, and real time to act the fight itself.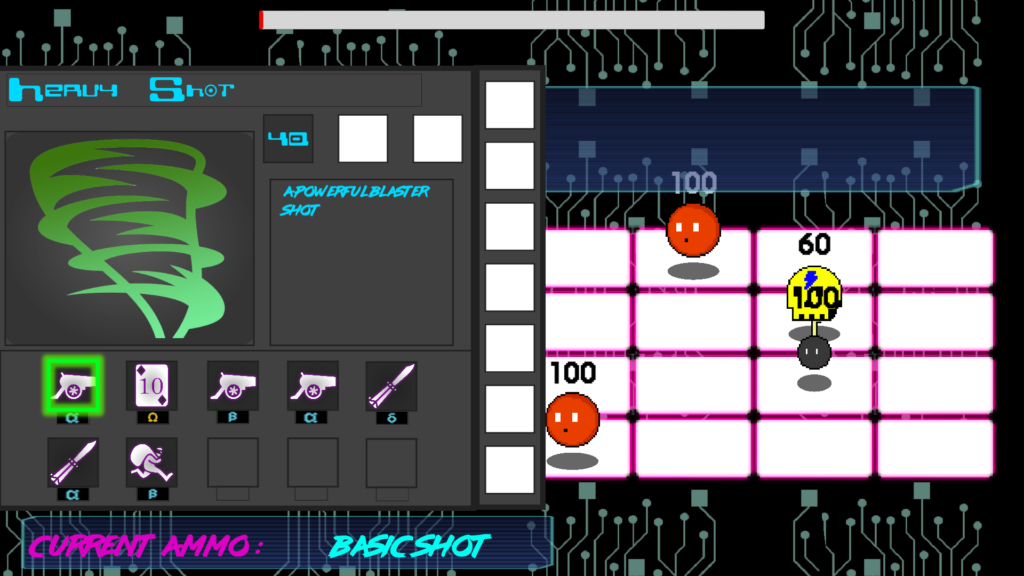 This rare mix allows a easier reading of the situations for the player. Indeed, having regular cuts in the fight means that the player can take a breath, reevaluate where they are, and think about what will happen next, before going back into the action. As such, the player won't feel overwhelmed by perpetual action during the fights.
In addition to that, there will be an overworld between combat. These sequences will allow the plot to progress, the player to explore the world, and also modify their equipment. As such, the player can always prepare for what will happen next. Even more, the non plot-linked combats will be clearly visible on the map, and must be started by the player. This allows for a good segregation between the fights and the rest of the game, while also avoiding the pitfall of random encounters.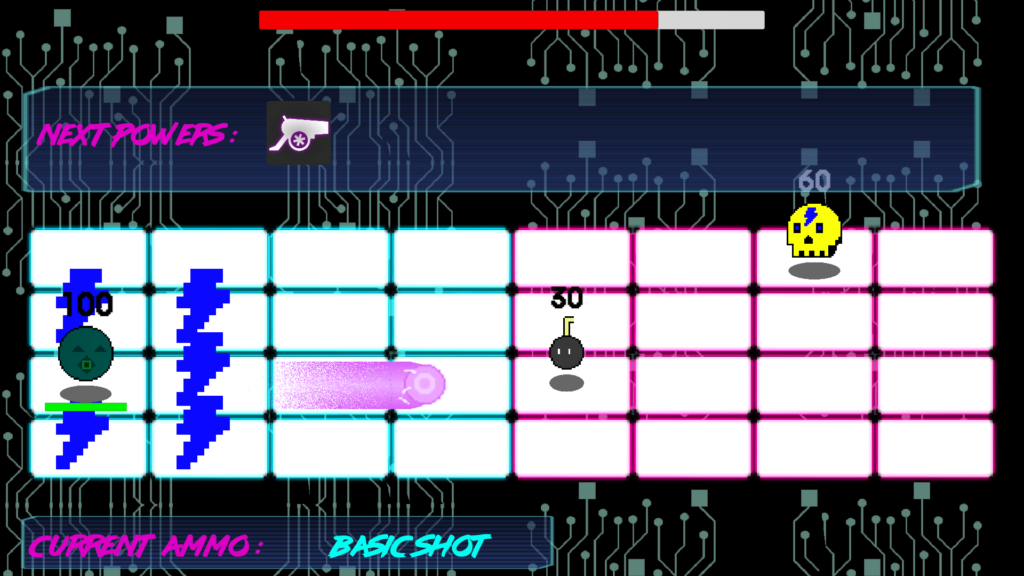 However, there is a need to mix narration and gameplay. Which means the plot must integrate itself into the rest of the game, the best way it can.
Following this line, the fights must be thought in a way that makes them coherent. They should evoke a feeling that makes the player understand how the plot is going, and what the world is. This'll be done by using the background, the terrain, the enemies and their positions, colours, whole appearance, or even their pattern.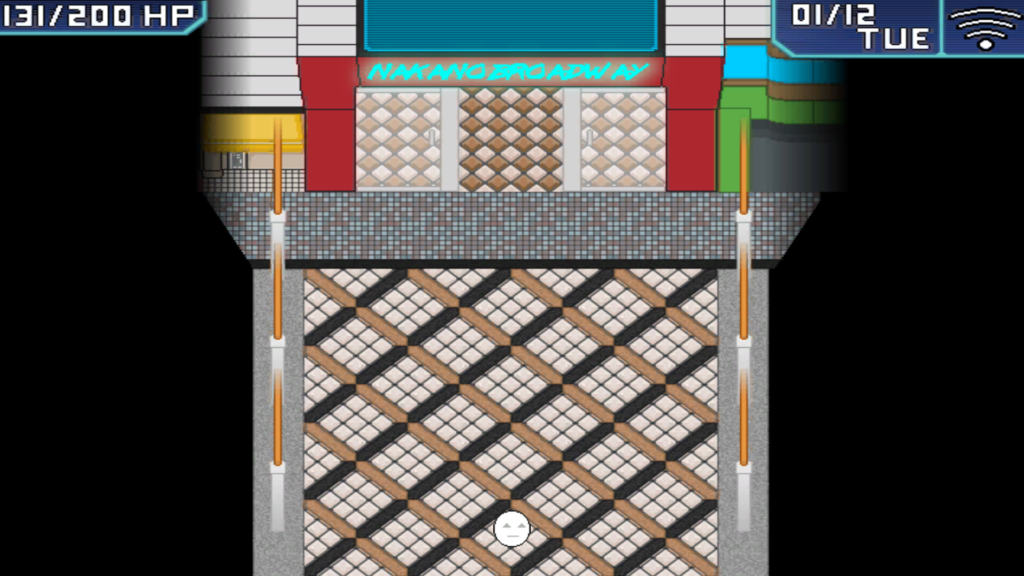 The end result should be an organic and cohesive world. As such, the next prototype will try to showcase a narrative sequence, in addition to the main gameplay.